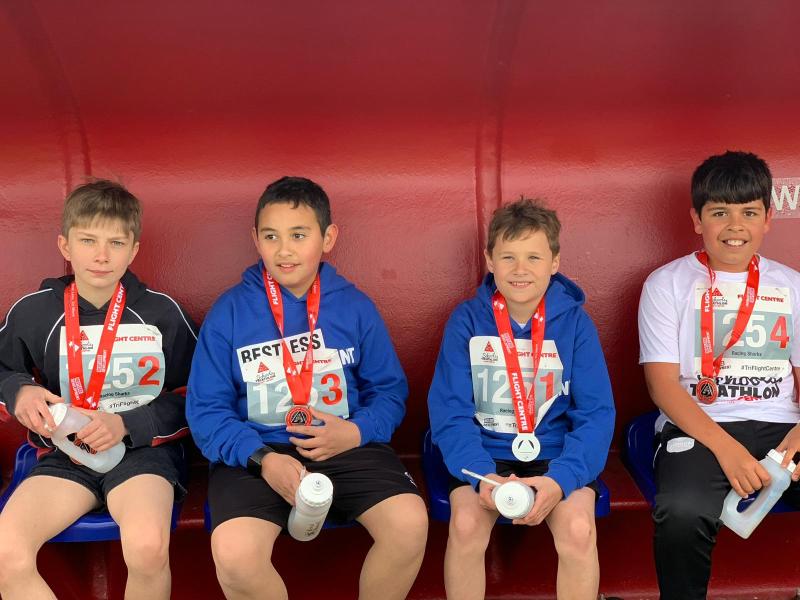 The Flight Centre School's Triathlon is a fundraising and sporting event where children come together in teams of 4 to complete swimming, cycling and running relays.
It's a great chance for children to get off their screens and out of the house to enjoy a day of fun and challenging activities outdoors. What more could you want!
To take part in the Flight Centre Schools Triathlon, each participant is required to raise a minimum of £50. Fundraising instils valuable life skills; from thinking creatively by using the resources available to them, to entrepreneurship and turning their ideas into something tangible that raises money.
It is important that children understand the values of fundraising, Inspiring young people to take on challenges for other young people around the world, so they can support their own communities to make positive changes. This could be anything from tackling climate change to dealing with issues such as gender equality and child marriage.
Fundraising is at its best when it is rewarding and helpful to others in the community, even if this community is as small as your own household. Being an active citizen, by taking responsibility and initiative in areas of public concern, such as within the family, is where fundraising really succeeds.
Enzo from Willington school, who was part of the team Racing Sharks, raised an incredible £250 on his JustGiving page by doing just this.
To raise money, Enzo took on the responsibility of household chores…..
Morning to night, Enzo's got it covered.
Waking up and making the bed
Taking out the bins….pwaor smelly!
Clearing the garden of shrubbery
Doing the laundry
Cooking delicious dinner
Laying the table
He even kept track of all his tasks!
A fundraiser's work is never done.
By fundraising for Restless Development, Enzo is being a tremendous active citizen in his own tribe, contributing to the social justice of his community. By providing a helping hand with the chores, he has taken action, shifting some of the responsibility away from his parents, to make a real difference in the way things are done within their family.
This is our kind of fundraising!
This was not only a great way to fundraise but it also has a positive impact on everyone. By reducing the work for his busy parents he was able to free up their time whilst raising money, it's a true win-win!
Enzo, along with thousands of other children who have been taking part in the Flight Centre Schools Triathlon, have helped to raise over £1 million for Restless Development and their schools chosen charities. This money has changed the lives of young people across Africa and Asia, from one changemaker to another.
Thank you Enzo for your amazing work!