We love celebrating the fun and creative ways our triathletes fundraise to take part in the Schools Triathlon. Check out just some of the great ideas below for some inspiration.
You can download our Fundraising Worksheet HERE.
Print off your own Event Poster HERE.
---

Cake sales are always a popular way to fundraise, and even more fun if you make the cakes yourself too. Pictured above on the right are some delicious ones made by Rosie, and the ones in the middle were made by Kit and Ned. The boys in the Cheetah team sold their cakes at their local cricket club! Do you go to any clubs outside school where you could set up a cake stand?
---

Elliot from team Shazam took on lots of challenges to fundraise for the Schools Triathlon. He did the maltesers challenge and the donut challenge, where you have to eat a donut without licking your lips. He even did a sponsored silence, which might be a popular choice amongst parents.
---

Another way to fundraise is to get sponsored for helping out. Enzo raised money by tidying his room, taking the bins out and doing the dishes. You could also help out in the garden, or offer to wash your neighbours cars.
---

Jamie got very creative fundraising for his triathlon and he designed his own T-Shirts which he then sold. What a wonderful way to use your artistic talents. If drawing is not your strong point, you could always sort through your old toys and clothes and sell the ones you don't use anymore then put the money you make towards your fundraising.
---
We have also made 17 Top Fundraising Tips that are designed around the Sustainable Development Goals. These are a fantastic way to raise money whilst learning about the Global Goals.
Wondering what we are talking about? Well, in 2015 world leaders came together and decided on 17 goals to make the world a better place.
Now it's your turn to put them into action in your community by Fundraising 4 The Goals.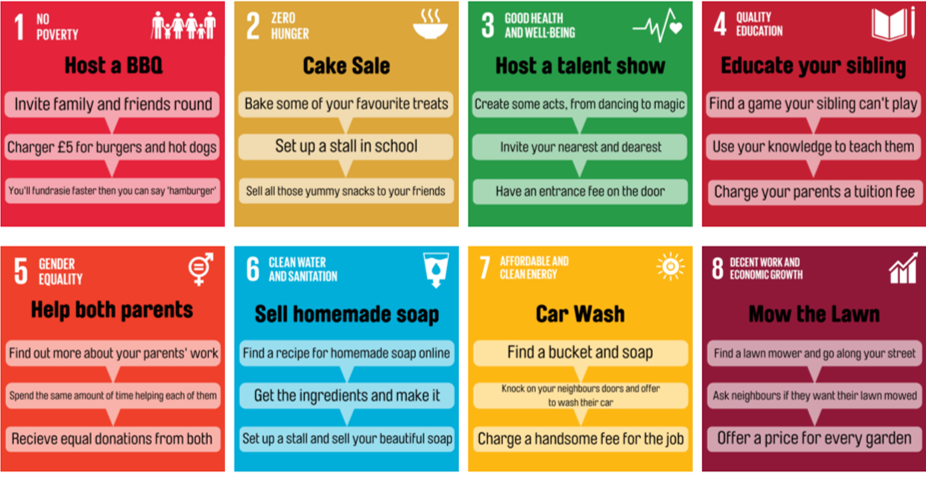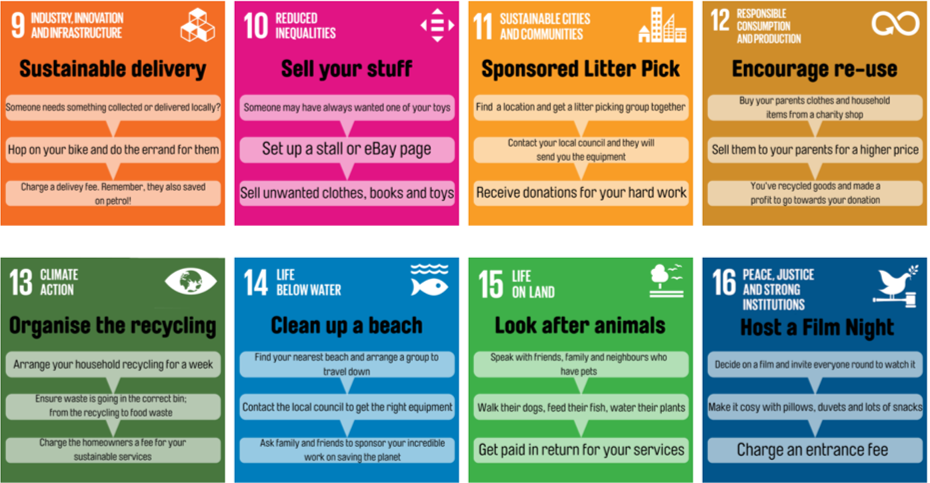 ---
If you are still struggling to come up with fundraising ideas, the Schools Triathlon team is here to help. Please send us any photographs of your fundraising activities, we love to see what you come up with and share them to inspire others.